---
Engr. Abdus Sabur, IEB President arrived in Sydney.

Engr. Md. Abdus Sabur, IEB President & Mrs. Yasmin Rahman, Chairperson, Mohila Committee, IEB have arrived in Sydney on 07 June, 2019. Engr. Abdus Sabur is also Science & Technology Secretary, Central Committee, Bangladesh Awameleague.

IEB Australia Overseas Chapter has organised a welcome reception party on Monday, Jun 10 2019 at Sydney.
Engineers Australia Sydney Division President Bruce Howard & Engineers Australia general manager Greg Ewing have invited Engr. Abdus Sabur, IEB Australia Chapter's Chairman Engr. Abdul Matin and GS Engr. Dr. AHM kamruzzaman to meet them for bilateral dialogue and to attend the Australian Academy of Technology & Engineering's Innovation and Awards Excellence Evening on Thursday 13th June 2019.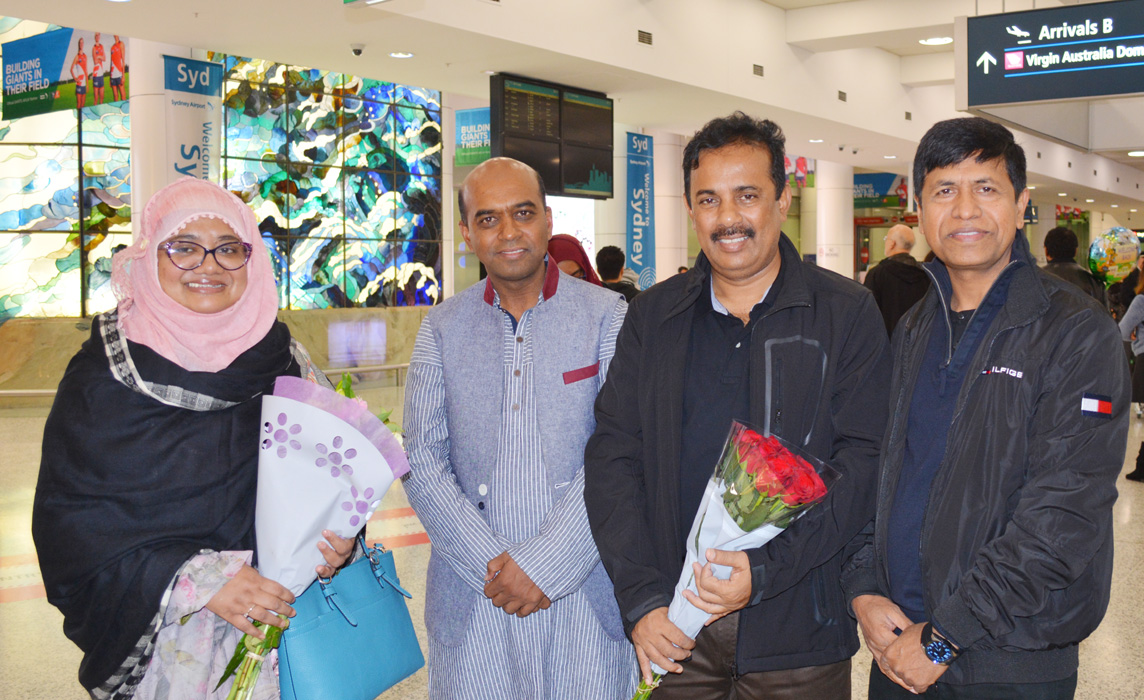 ---
Copyright © 2009, www.sydneybashi-bangla.com. All rights reserved.