---
Bangladesh at Asia on Show Sydney Exhibition Centre.

Bangladesh, including another ten Asians countries: Brunei, China, India, Myanmar, Malaysia, Pakistan, Nepal, Sri Lanka, Singapore and Vietnam; took part at Sydney Trade Fair from May 17 to 20. This is one of the largest trade exhibitions in Sydney. Sixteen different Bangladeshi companies took part in the fair and got very good responses from the Australian market. The Bangladesh High Commission in Canberra, in association with the Export Promotion Bureau of Bangladesh, co-ordinated the participation of the Bangladeshi companies in the show. Bangladesh High Commissioner, H.E. M. Humayan Kabir, opened the Bangladesh Pavilion in the show along with Mr. Anthony Khouri, Honorary Consul General of Bangladesh. In the evening a dinner was hosted by the High Commissioner for the Bangladeshi participants including some distinguished guests. Bangladeshi companies got a spot order of more than a million dollars. This was very encouraging for Bangladeshi business communities.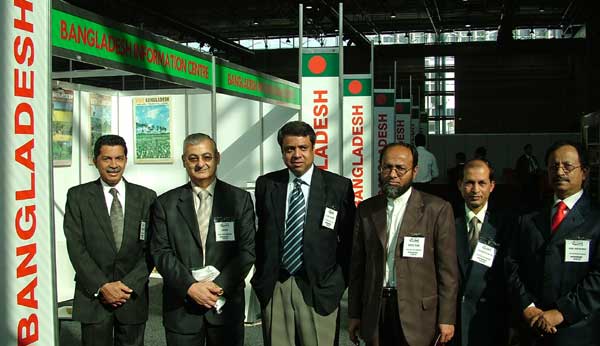 From Left: H.E. M. Humayan Kabir (Bangladesh High commissioner), Anthony Khouri (Honorary Consulate-General of Bangladesh), A. F. M. Amin Chowdhury (Deputy Secretary, Ministry of Finance & Planning), Nazrul Islam (Commerce Secretary, Canberra), Golam Mostofa (Personal Secratary, Canberra) and Nazmul Ahsan Majumder (Deputy Secretary, Govt. Of Bangladesh).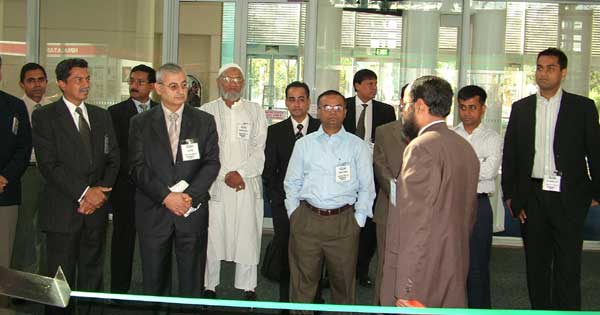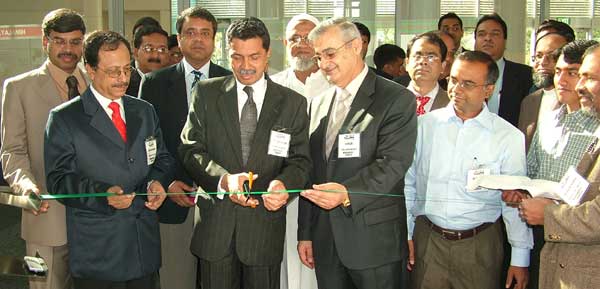 H.E. M. Humayan Kabir (Bangladesh High commissioner) opening the show for Bangladeshi stalls.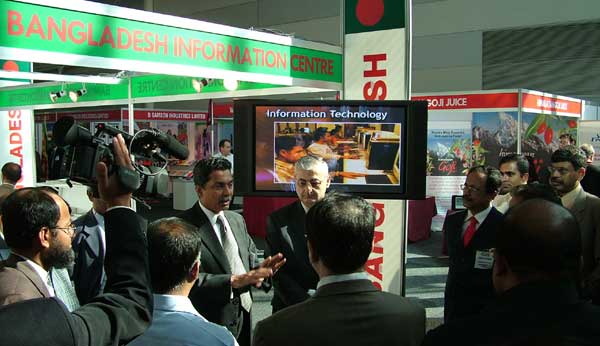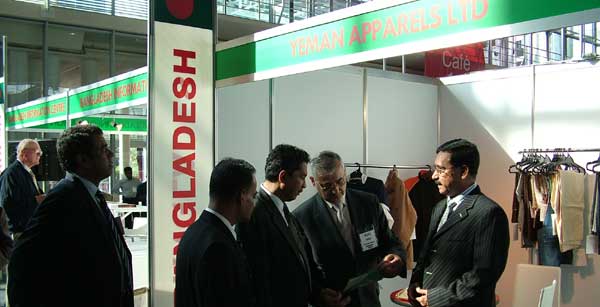 Visiting some clothing stalls.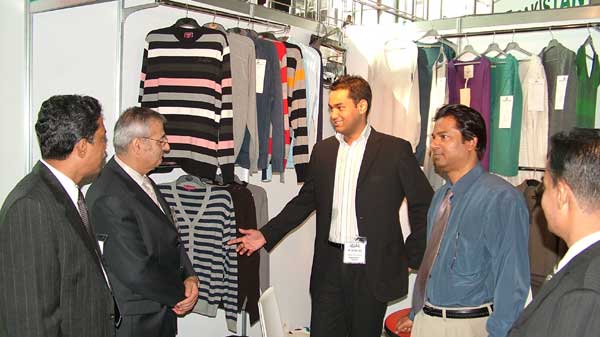 ---
Home
Copyright © 2003, Www.Sydneybashi-Bangla.com. All rights reserved.
Revised: 10/30/07