---
Professor Dr. Musharrif Husain Khan (Ex VC of BUET) in Sydney.
Professor Dr. Musharrif Husain Khan (MH Khan) is a Professor in Mech & Production Engg. Dept. of Ahsanullah University of Science and Technology (AUST) as well as Advisor of the University, ex Vice Chancellor of BUET. He recently came to Australia to visit his son Musarrat Khan (BUET Graduate) at Dubbo. He came to Sydney on the 24th of September, 2011 and met with some ex-BUET students, AUST students and their families at Wattle Grove community Centre. During the informal meeting, he shared his fond memories from old days, discussed the current situation of the Engineering Industry in Bangladesh and other issues of importance such as Private University education standards, IT & Mechanical industry as well as answering various questions. It was really nice to see him face to face after such a long time and it is really amazing that he still remembers so many faces, even with right name. During my days as a student at BUET, we all knew him to be a most talented teacher.


---

Professor Dr. Musharrif Husain Khan
Professor M. H. Khan, an eminent educationist and engineer born in 1933, had his school education in Madhya Pradesh, India. For his graduate studies he opted for Mechanical engineering at the then Ahsanullah Engineering College, Dhaka, later named Bangladesh University of Engineering and Technology (BUET) and graduated in 1955. He obtained his Masters and Ph.D. degrees in Mechanical Engineering from the Texas A & M University, College Station, Texas, USA in 1958 & 1964 respectively.
Mr. Khan served in the Karnaphuli Hydroelectric Project of the erstwhile East Pakistan for one year just after his graduation and then joined his institute of graduation as a lecturer. He served that institution for 35 years in various capacities. A renowned and respected professor, Mr. Khan also marked his presence there as a Head of the Department of Mechanical Engineering and as a Dean of the faculty of Engineering. From 1987 to 1991 he served as the Vice-Chancellor of that institution.
Dr. Khan enjoyed the privilege to serve his nation as a member / the chairman of various national committees / commissions of Bangladesh related to education policies and technological development. He served as a member of the University Grants Commission from 1991 to 1995 .He was a member of the National Education Commission (1987-1988), a member of the National Pay Commission (1989-1990) and a member of the National Education Committee in 1997. He was the Chairman of the National Testing Subcommittee for Agricultural Machineries for 15 years.
All through his illustrious carrier Prof. Khan has been holding membership / fellowship of various national and international educational and other societies. He was a Commonwealth Staff Fellow in 1977.
He was the Honorary Controller of Examination, Institution of Engineers, Bangladesh (IEB) from 1983 to1987. He was awarded IEB Gold Medal for his contribution to Science and Engineering in the year 1998.
Mr. Khan travelled widely and has published scientific papers in the fields of Fluid Mechanics and Heat Transfer. He developed the triwheeler 'Mishuk' while he was a professor at BUET. This was a pioneering work to the national aspiration for own technology development and is still playing a significant role in the transport
sector.
He has been a member of the National Council of Diabetic Association of Bangladesh and presently is its Treasurer.
Professor Khan continued to play an active role in national education even after his prolonged service at BUET and retirement from it. He joined the Ahsanullah University of Science and Technology, the first private sector technological University of Bangladesh as its founding Vice-Chancellor in 1995 and held the post till March 2007 with devotion and determination to establish it as a place of excellence.
He has been Vice –President & member of the Executive Committee of the Dhaka Ahsania Mission since 2006. He was awarded Khan Bahadur Ahsanullah Gold Medal by the Dhaka Ahsania Mission in 2005 for his contribution in the field of Education.
He was Dr. Rashid Chair Professor in BUET from January 2008 to June 2009. He, during the period, taught and also wrote a book on Refrigeration and Air-conditioning for the students of Architecture. This book was published by BUET. He taught as a part time teacher for one semester in the NAME Dept. of BUET.
At present, he is a Professor in Mech & Production Engg. Dept. of Ahsanullah University of Science and Technology (AUST) as well as Advisor of the University since 2011. He is a member of Board of Trustees of Ahsanullah University of Science and Technology since its formation in 2010.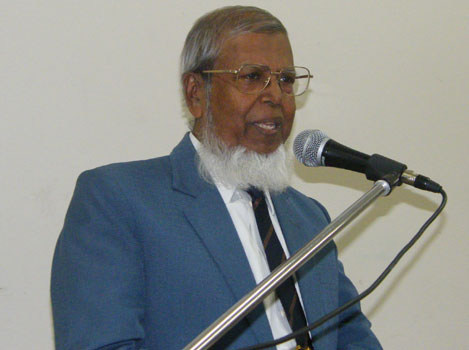 Professor Dr. Musharrif Husain Khan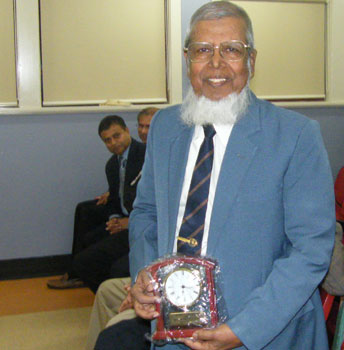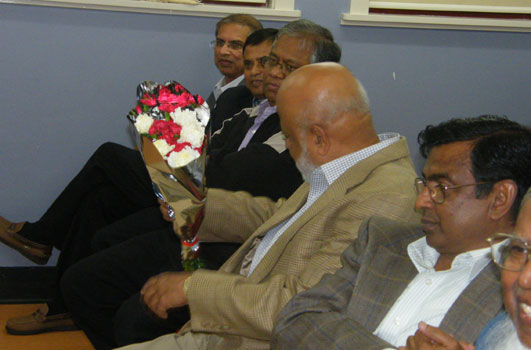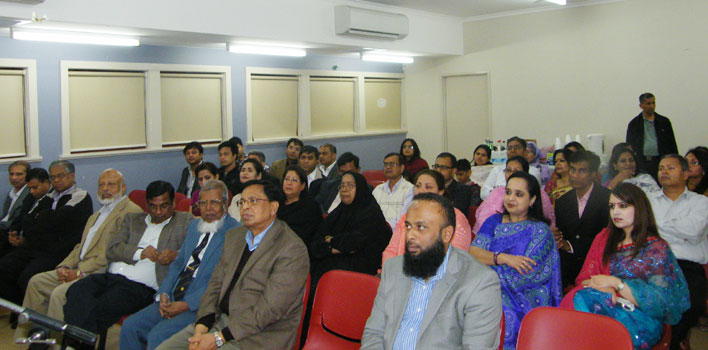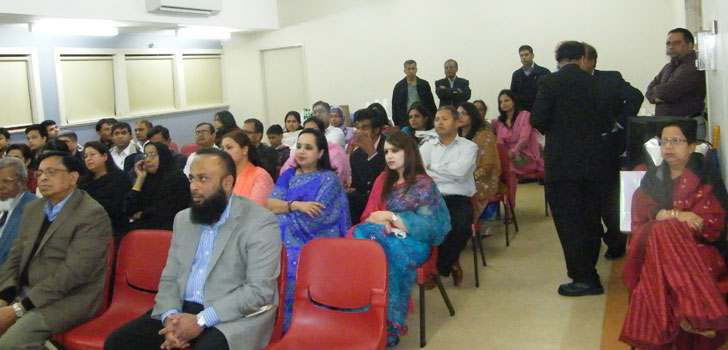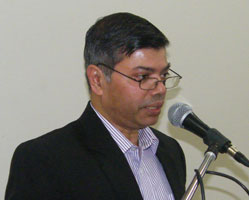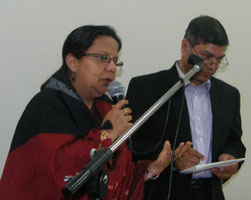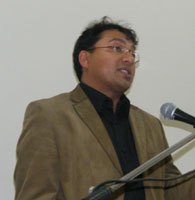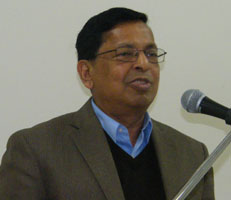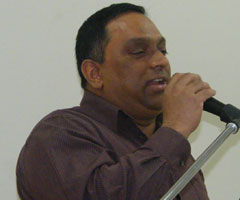 ---
Copyright © 2009, www.sydneybashi-bangla.com. All rights reserved.